Customer Experience Audits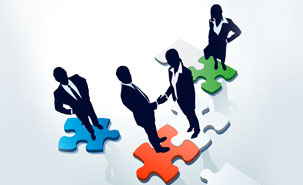 Forum Research consulting services can measure and review your current customer cross channel touch-points. This is an important step in understanding what strategic roadmap and recommendations are needed by any company that is trying to improve their overall customer experience. Whether it's your Call Center, Website, Marketing programs or Social Media presence all channels contribute to an effective customer experience. Forum Research consulting professionals can help you improve your overall customer experience and satisfaction.
Competitive Benchmarking
Forum Research consulting services can perform competitive benchmarking on a company, a service or a product in a wide variety of verticals. Our team can establish key factors or variables to measure in the marketplace based on our specialized research methodologies. We then can analyze best in class competitors which can be external or internal if required. These measures or "benchmarks" are then used to develop future quality insight and market initiatives recommendations for your company to enhance its overall competitive position.
KPI Development
Despite the positive aspects of making business intelligence and analytics easier to access and to interact with, the reality is that effective KPI's don't design themselves. Simply implementing a dashboard and monitoring metrics does not mean that companies will benefit from their use. Businesses require an effective action plan that ties data input with well researched KPI's into an effective organization's vision. Forum Research consulting services can help develop your strategic KPI measurements in order to drive long-term company success. We have also for many clients supported those measurements with quarterly or annual audits and modifications for continuous and constant improvement.
ROI Development Program
The Forum Consulting Team is an experience group of veteran former business Presidents and leaders who have the wisdom and business savvy to support any companies desire to analyze investment opportunities with the projected return on investment. Most companies allow the internal teams that want the investment funding develop their own business case. In some circumstances this may be viable but in most cases objectivity and long term business experience are required to make the deep analysis and the strategic recommendations that support companies to grow and prosper.
Change Management
Forum Research consulting services will work with our clients on a change management process to best implement our recommendations and strategic initiatives. Our structured approach helps enterprises and departments transition current programs to the desired future outcome with the least amount of employee and customer disruption. Change management is a strategic part of any businesses, service or product transformation.